Among Us review
The multiplayer phenomenon that is Among Us has taken the gaming world by storm, boldly propelling players into the star-studded depths of treachery and deception. Developed by Innersloth, the game has become a shining beacon in the name of social deduction games, where your skill at being a deceptive Impostor is just as important as your ability to complete tasks as a Crewmate, canceling out the existential dread of being marooned on a futuristic spaceship.
Traversing the Milky Way with Impostors and Crewmates
Among Us provides a simple yet immensely engaging premise. You are part of a crew on a space mission but lurking among you are impostors out to sabotage the journey, thus leading to a thrilling game of detective and subterfuge. The game hinges upon communication between players, priming it as a fantastic social game.
However, as an app, Among Us does have weak points. To start, there's no tutorial, which means new players might need to spend some games figuring out the mechanics. Additionally, the experience heavily relies on the players themselves. If you're playing with strangers who take their roles less seriously, it's easy for the round to quickly devolve. In-app purchases for cosmetic items also exist, but these do not impact the gameplay in a significant way.
A Stellar Experience or Space Waste?
Player impressions of Among Us vary greatly. Some laud it for the paranoia-induced adrenaline rushes and the intense player interaction, while others cite repetitive gameplay and the dependence on having a good group as potential drawbacks. The overall verdict though, is that Among Us provides an immersive and exciting gaming experience which keeps you on your toes.
Pros:
Fantastic Social Interaction: The game promotes communication, enhancing the overall gaming experience
Cross-platform availability: The game is available across several platforms, including PC and mobile
Engaging Gameplay: The mechanics of deception and deduction keep the players engaged till the end
Scalable Game Size: The game can be played with 4-10 players, allowing flexibility
Unique Game Design: The space-themed design adds to the game's appeal
Free on Mobile: The game is free to download and play on mobile platforms
Customizable Settings: Game rules can be adapted based on player preferences
Cons:
No tutorial: New players might need a couple of games to understand the mechanics
Player-dependent: The enjoyment of the game depends heavily on the group of players
Limited Maps: As of now, the game offers only a few maps
In-game Purchases: Cosmetic items require real money
Repetitive Gameplay: Tasks can get repetitive after playing a few rounds
How much storage do you need?
Average app size in this category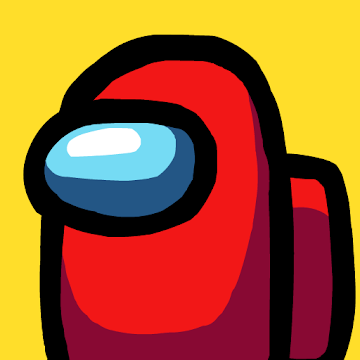 Among Us