Grand Theft Auto V review
Venturing into the underbelly of a fictionalized, hyper-intense rendition of South California, Grand Theft Auto V (GTA V), developed by Rockstar Games, delivers a thrilling open-world action-adventure gaming experience like no other. In the pilot seat of audacious lawlessness, GTA V navigates you through a series of high-risk heists, rampaging police encounters, and exhilarating car chases while revealing the gritty pathways of organised crime. Residents of the bustling Los Santos city provide an insightful portrayal of the contemporary American society. This wickedly satirical yet vividly realistic rendition of modern life marks GTA V as an icon in the universe of video games;
A Dive into the World of Crime
GTA V allows players to juggle between three uniquely flawed yet compelling characters - Michael, Trevor, and Franklin - interlaced through an exhilarating narrative of crime and chaos. A varied mix of missions ensures that boredom is a rarity while navigating Los Santos's diverse districts. Beyond the main storyline, GTA V is also packed with a wealth of side activities, enabling players to indulge in street races, stock market investments, or scenic flights across the city;
Despite its flamboyant display of audacious gameplay and extraordinary narrative depth, GTA V's gaming experience isn't entirely seamless. Critics point towards the game's lack of moral compass as a significant weak point, as it often rewards negative behaviours through its mission and gameplay design. It is also hard to ignore the game's display of gratuitous violence and misogyny, which has invited criticisms from multiple quarters. Furthermore, technical issues, like frequent crashing or slow loading times, can disrupt the smooth encounter, especially for players on less powerful systems;
A Chaotically Stylish Crime Opera
Under the umbrella of user impressions, GTA V shines as a beacon of audacious gameplay, polished narrative, and immersive open-world experience. The game's colossal popularity – evident from its record-breaking sales and consistently high player counts – stands proof. However, it is also undeniable that the game's portrayal of violence and mature themes has been disconcerting for some. The latter issue, coupled with occasional technical glitches, reduce its universal appeal somewhat.
In sum, Grand Theft Auto V is a landmark game. Despite the controversies, the audacious creativity embedded into every corner of Los Santos, combined with a riveting narrative and highly engaging gameplay, grants GTA V a privileged place in the grand narrative of video gaming.
Pros:
Intriguing Storyline: With three uniquely interwoven narratives, GTA V offers an intriguing and indulging storyline
Open World Gameplay: Discover the intricately designed world of Los Santos at your will
High-Replayability: The sheer diversity of missions and activities ensure countless hours of gameplay
Stunning Graphics: The realistic visuals and attention to detail immerse players into the game's universe
Online Gameplay: The multiplayer component, GTA Online, adds a whole new level of competitiveness and interaction to the game
Cons:
Depiction of Violence: The game's extensive portrayal of violence, including against civilians, isn't to everyone's liking
Technical Glitches: Occasional crashes and slow load times can mark down the gaming experience significantly
Mature Themes: The game's depiction of mature and culturally sensitive themes has been the crux of criticism
How much storage do you need?
Average app size in this category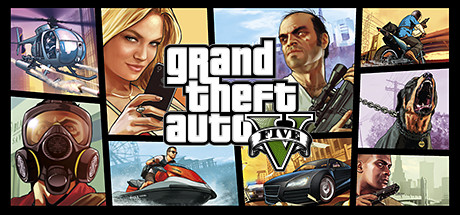 Grand Theft Auto V
Take a note. This app's size is bigger than the average in this category