Top-5 Excellent Alternatives to "Path of Exile: Harvest": Immersive Story, Spellbinding Setting, and Gripping Gameplay
Top-5 Excellent Alternatives to "Path of Exile: Harvest": Immersive Story, Spellbinding Setting, and Gripping Gameplay
Christopher Martinez

2023-09-02 12:30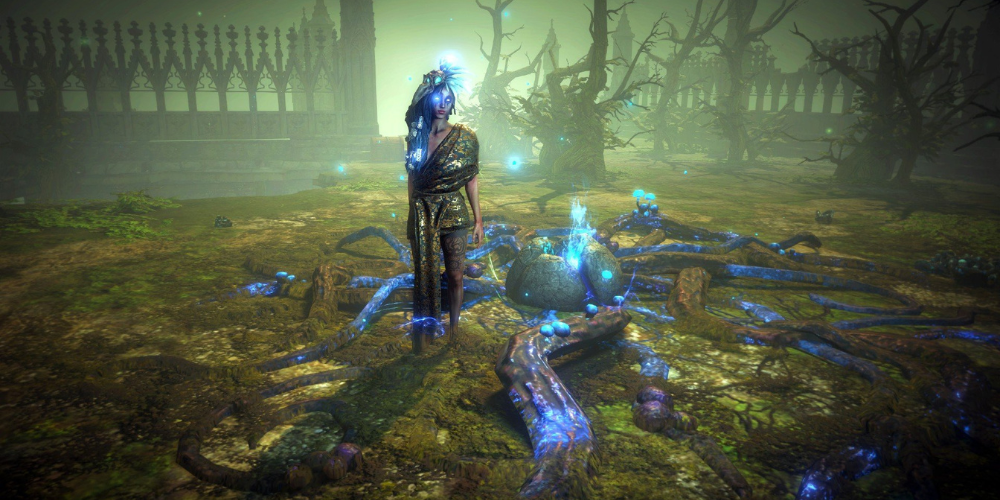 If you are a fan of "Path of Exile: Harvest" but yearn for something new whilst maintaining the same level of excitement and immersion, you've come to the right place. Allow us to introduce you to the top 5 "Path of Exile: Harvest" alternative games, each offering unique stories, intriguing settings, and thrilling gameplay that will keep you riveted to your screens.
1. Grim Dawn
Introduction
Hailing from the ingenious minds at Crate Entertainment, Grim Dawn ingeniously masterminds a harmonious intersection of the post-apocalyptic and the fantastical, creating a unique narrative landscape that's assured to entertain.
Gameplay
Unleash your creative firepower with its intricate dual-class system, letting you pick from one of six distinct classes, each with unique abilities and modifiers. Grim Dawn also features a fascinating devotion system - celestial powers that you can accrue and enhance as you restore the ruined and desecrated shrines scattered across the game world.
Story and Setting
Immerse yourself in the war-scarred world of Cairn, where humanity teeters on the edge of extinction. Ethereal invaders have reduced once blissful homes into nightmarish landscapes - it's your job to send them back whence they came.
2. Diablo III
Introduction
With an illustrious pedigree and an indelible legacy, Diablo III from Blizzard Entertainment has been entertaining fans for almost a decade and still maintains a heavy player base that swears by its timeless appeal.
Gameplay
Forge your own legend amongst the forces of evil with seven different classes, each offering distinct playstyles and skillsets. The game champions cooperative gameplay allowing for parties of up to four players - vanquish evil together!
Story and Setting
Stand fast against the onslaught of demons and the malevolent powers in the world of Sanctuary. Sinister forces are at play, the Prime Evil threatens all of creation, and only you can end its reign of terror.
3. Wolcen: Lords of Mayhem
Introduction
A recent arrival to the action RPG scene, Wolcen: Lords of Mayhem offers a stunning gameplay experience that's easy on the eyes but hard on the evil hordes.
Gameplay
Wolcen dazzles with its gameplay depth, boasting a flexible class system and an innovative resource interaction mechanic. Utilize wild magic and control the battlefield with environment manipulation to secure your victories.
Story and Setting
Navigate the tumultuous world of Wolcen, full of intrigue and treachery. Unravel the mystery of your unique birth, explore an epic story in a troubled world and fulfill your destiny.
4. The Incredible Adventures of Van Helsing
Introduction
Delve into the gothic-noir world with The Incredible Adventures of Van Helsing, combining the thrill of hunting supernatural beasts and the charm of foreboding aesthetics into one exhilarating package.
Gameplay
Play as the legendary monster hunter and clear out hordes of foes with a variety of range and melee based attacks. Accompanied by the ghostly companion Lady Katarina, add a strategic depth to your battles.
Story and Setting
Navigate through the dark corners of Borgova, the fictional land heavily inspired by 19th century Eastern Europe. Face off the science-mad dictatorship and the scourge of supernatural beasts to restore order.
5. Torchlight II
Introduction
Developed by Runic Games, Torchlight II delivers an addictive, highly replayable experience that will satisfy even the most hardened hack-and-slash fans.
Gameplay
Choose from a quartet of classes, each boasting unique skills and equipment. Torchlight II also innovates with its pet mechanic - a loyal companion that goes beyond the call of cute duty to participate in battles and carry your loot.
Story and Setting
Uncover the secrets of the enigmatic town of Torchlight, venturing into the hallowed earth beneath. Under the charmingly cartoonish art style hides a world teetering on the precipice of terror as ancient evils threaten to consume everything. These games seamlessly blend the complexities of RPG mechanics, sprinkle it with their aesthetic charm, and serve it on a platter of engaging narrative that takes the player on a memorable journey. Dive deep into these enchanting worlds, vanquish the formidable foes and craft your own epic in gaming industry's finest alternatives to "Path of Exile: Harvest".