The Thrilling New Frontier: Top 5 'Riders Republic' Alternative Games
Christopher Martinez

2023-08-23 11:15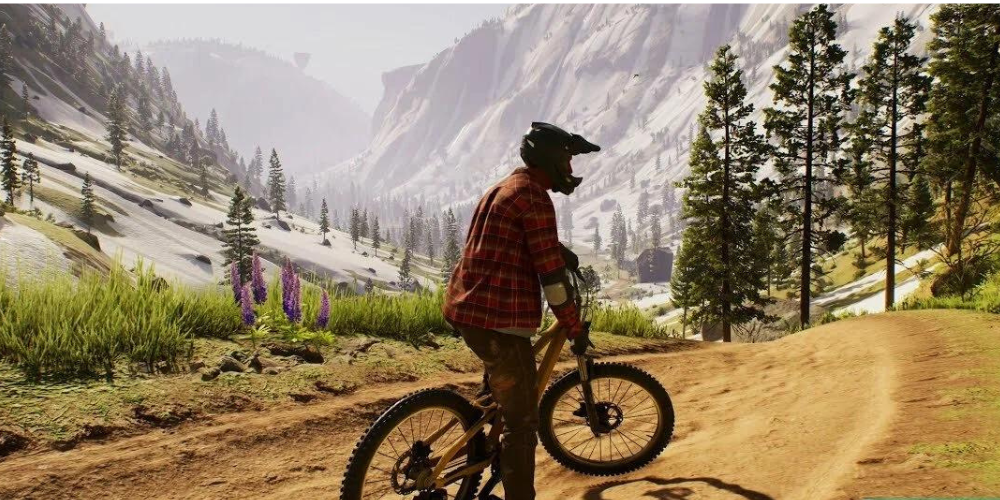 "Riders Republic" has certainly made a splash in the gaming community, providing players with the opportunity to engage in exhilarating extreme sports in colossal multiplayer settings. However, if one is searching for a diverse experience, there are plenty of alternative games ridden with thrills and chills. Here's a list of the top 5 games like "Riders Republic" that are worth considering for extreme sports enthusiasts.
1. Descenders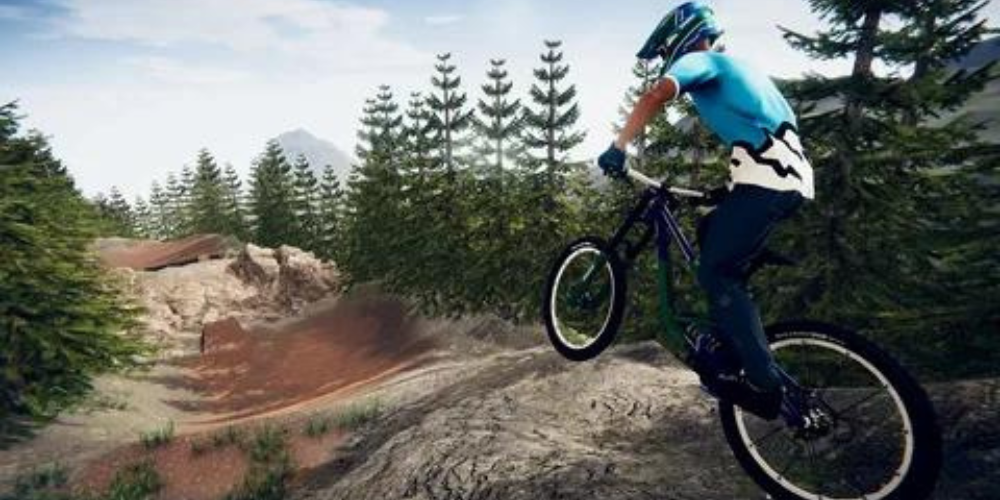 Descenders is a downhill biking game that's steeped in realistic physics. Developed by Ragesquid and published by No More Robots, this game is great for players seeking a real-life biking experience.
Gameplay
Descenders offers procedurally generated worlds, ensuring a unique experience in each playthrough. Players need to maintain balance, perform tricks and endure high-speed falls in diverse environments. Earning reputation points unlocks new gear and bikes. The gameplay is heavily skill-based, offering a rewarding experience for those who can tame the physics.
Story and Setting
Unlike some extreme sports games, Descenders doesn't heavily rely on a story. Rather, it's all about the thrill of the downhill ride in various environments that offer their unique challenges, from dense forests to dry deserts and snowy mountain peaks.
2. Skate 3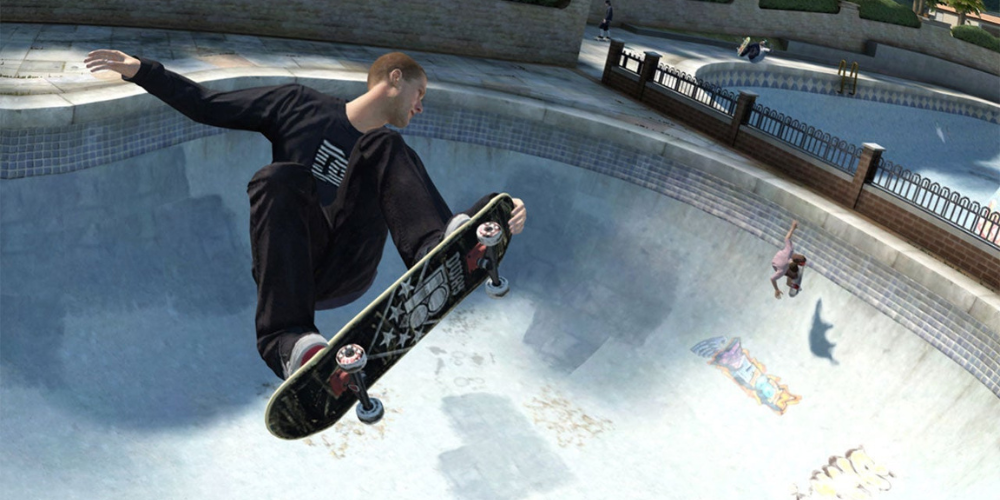 An oldie but a goodie, Skate 3 developed by EA Black Box, remains a popular choice amongst skateboarding game fans. Its realistic gameplay and immersive open world earn it a spot on this list.
Gameplay
Skate 3 puts a significant emphasis on social skating, pushing players to work together, build skate teams, and compete in challenges. Players can create their custom skate parks and share them with the global Skate community. Unlike arcade-style skateboarding games, Skate 3 aims to replicate the real-world feel of skateboarding.
Story and Setting
In Skate 3, you're a skateboarder looking to build your own skateboarding team to compete with others. The game is set in the vibrant city of Port Carverton, a skateboarding paradise filled with ramps, rails, and plenty of spaces to pull off your tricks.
3. Steep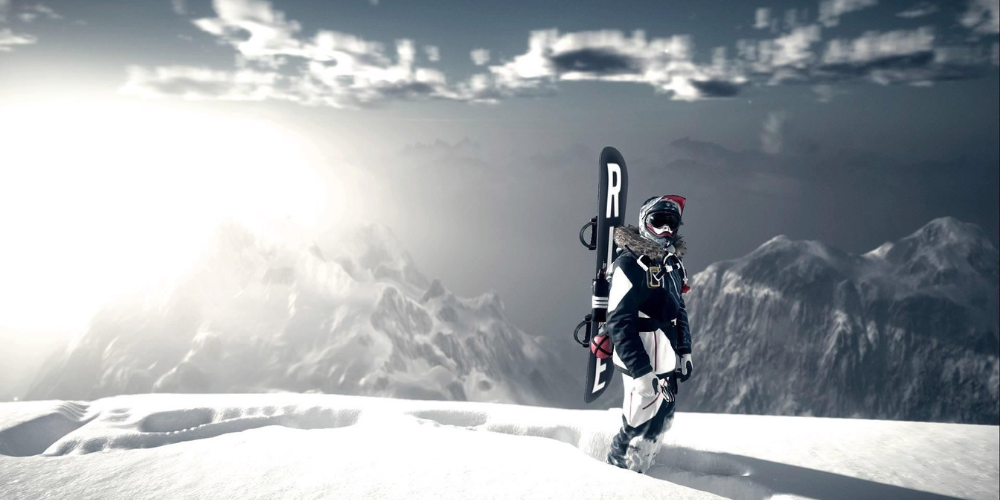 Before Riders Republic, the game developer Ubisoft Annecy crafted Steep, an open-world extreme sports game that offers a realistic winter sports experience.
Gameplay
In Steep, players can participate in various winter sports including skiing, snowboarding, wing-suiting, and paragliding. The game offers Go-Pro view to make the experiences even more intense. The thrill of speeding down a mountain or soaring through the sky is beautifully captured.
Story and Setting
Steep doesn't follow a defined storyline. The game is set in the Alps and Alaska, offering huge, lifelike environments for players to race and explore. The goal is to conquer the mountains by completing challenges and events.
4. SnowRunner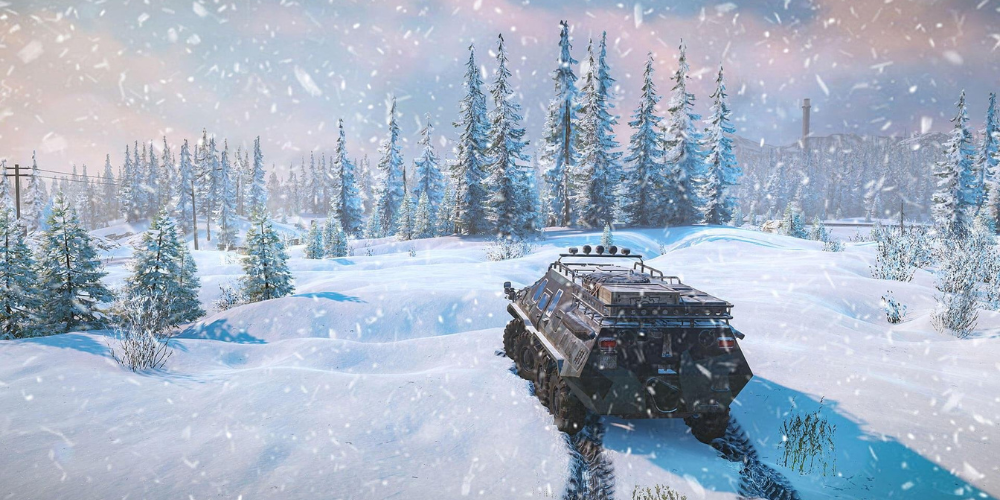 If off-roading is more of your thing, SnowRunner developed by Saber Interactive, showcases off-road vehicles against extreme open environments.
Gameplay
SnowRunner offers an incredibly realistic off-road experience where players must control powerful vehicles across extreme landscapes with dynamic terrains. The game offers a unique open-world experience with missions to complete and supplies to deliver under challenging conditions.
Story and Setting
The game doesn't abide by a traditional storyline. Set in the harsh wilderness of Michigan, Alaska, and Taymir, players' goal is to complete their tasks amidst challenging scenarios, tackling snow, ice, rivers, and mud.
5. Tony Hawk's Pro Skater 1 + 2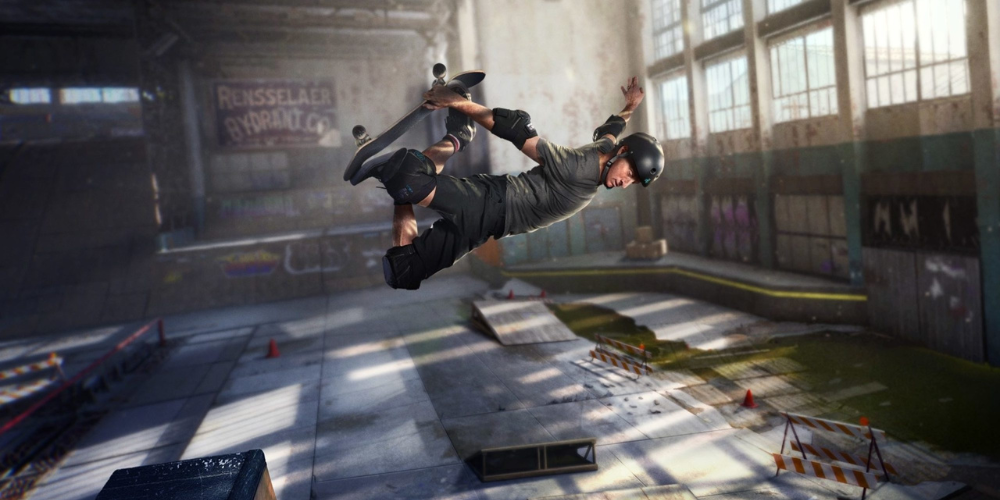 Last but not least, Tony Hawk's Pro Skater 1 + 2, a remastered collection of the first two games in the Tony Hawk series, needs little introduction to skateboard game enthusiasts.
Gameplay
The game is an absolute thrill-ride delivering a nostalgic kick. Along with offering all the original levels, skaters, and tricks, the remastered versions introduce new skaters and additional tricks. Apart from pulling off combos, players can also create their personalized parks and skaters.
Story and Setting
The game doesn't have a specific storyline, with emphasis placed on the skating experience. Players attempt to complete various objectives in each level while scoring as high as possible with skillful trick combinations.
To sum up, there is no dearth of extreme sports games providing different flavours of excitement for adrenaline junkies. From downhill biking to skateboarding, off-roading to winter sports, the scope is vast and vivid, offering ample alternatives to "Riders Republic".