Skyblivion, a Remake of Oblivion on the Skyrim Engine, Has Received an Expected Release Date
Hanna Tuomioja

2023-01-16 09:00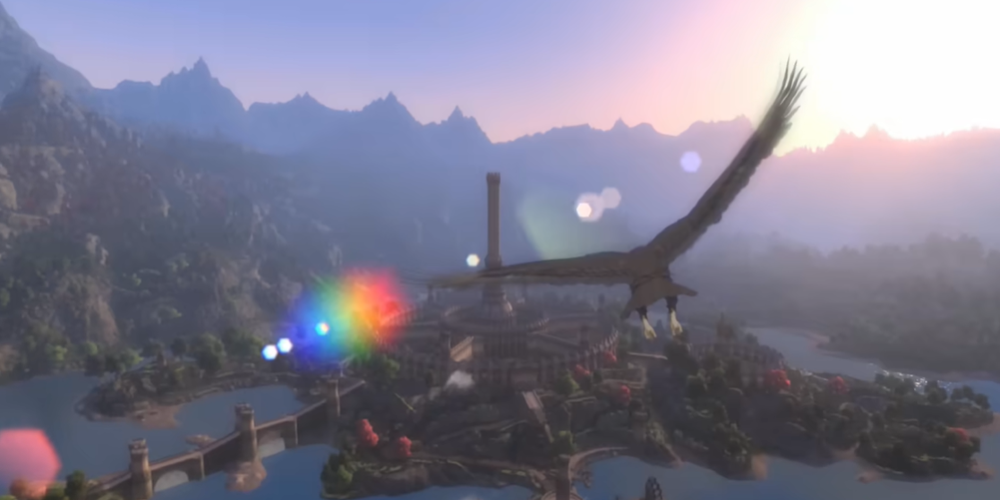 Skyblivion, a massive fan project that has been in development for many years, is finally nearing its official launch date. The team at Skyblivion is recreating the entire Oblivion game using the modern Skyrim engine to give fans of the Elder Scrolls series an updated experience with all the nostalgia of their beloved 2006 RPG. With a promise from developers to have it released by 2025 at the latest and various dev diaries updating fans on world and game design, this ambitious project looks set to be a real treat for fans when it releases.
Rebelzize, a YouTube channel run by one of the developers working on Skyblivion, regularly updates progress on how things are going with creating this ambitious recreation. Recent updates include 3D art as well as world and game design changes that offer insight into what gamers can expect when they play through this updated version of Oblivion in Skyrim's engine.
While 2025 may seem like quite some time away still, Rebel does note that volunteers are needed if they want to beat their own estimation for the release date so if you have skills or other resources you could contribute, then consider applying via their website. As mentioned before, not only will players get an updated version of Oblivion but also all new content will be added in for extra fun — including brand-new quests!
An interesting part about Skyblivion is how much attention has been paid to making sure everything looks just right; from making sure textures match up properly between games down to ensuring NPCs look correct compared to both versions — something which can be tricky given how different facial features were rendered between both games. It's clear that no stone has been left unturned while creating this massive undertaking, and it should definitely pay off once complete!
In conclusion, Skyblivion is an exciting prospect for Elder Scrolls fans everywhere as they look forward eagerly to its expected launch in 2025 - or even earlier, should their hopes come true! With so much detail being put into it and such passionate individuals behind it all working together towards one goal despite not being paid officially makes, this project is all the more remarkable and inspiring; something that should fill us all with anticipation!